JUNE
Congratulations to Joe for being awarded the Susan M. Kauzlarich Graduate Student Fellowship in Inorganic Chemistry
MARCH
Congratulations to Joe for being awarded the Ernest E. Hill Memorial Graduate Fellowship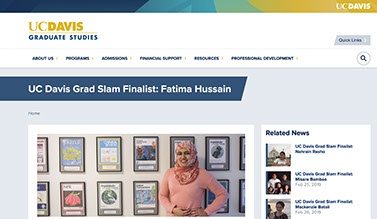 DECEMBER
Congratulations to Forrest and Kabian for receiving a Chem 2 Series TA Award!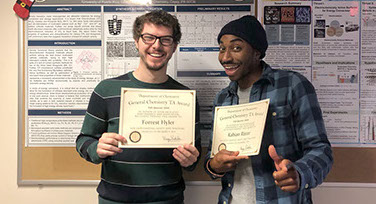 The Energy Graduate Group and the Velázquez group hosted Prof. Thomas Jaramillo visit to UCD. We are very grateful to Prof. Jaramillo for such an inspiring seminar and for the many insightful discussions!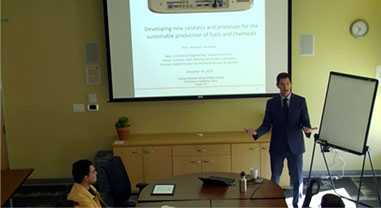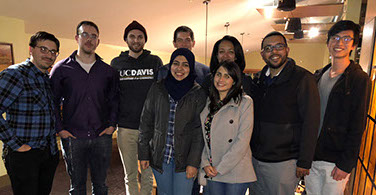 NOVEMBER
Congratulations to Joe for passing your qualifying exam!
Another successful Scialog for Advanced Energy Storage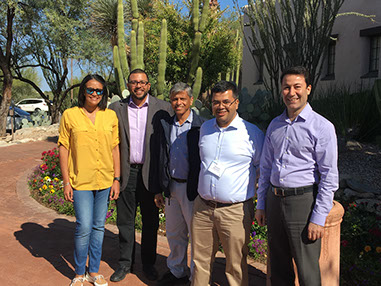 Dr. Ivonne M. Ferrer, Prof. Jesús M. Velázquez, Prof. Prashant V. Kamat, Prof. Sarbajit Banerjee and Prof. Farshid Ramezanipour
SEPTEMBER
Congratulations to Kabian for being Awarded the Richard and Joy Dorf Engineering Fellowship!
JULY
Through the COSMOS Distinguished Lecture Series the Britt and Velazquez groups hosted Prof. Harry Gray's visit to UCDavis. Thank you Harry for such an inspiring and insightful seminar!
JUNE
Congratulations to Fatima for receiving a Chem 3 Series TA Award
MAY
Congratulations to Josh for passing your qualifying exam
APRIL
Congratulations to Jessica for being awarded the NSF GRFP
MARCH
Congratulations to Brian for receiving a Chem 2 Series TA Award
FEBRUARY
Congratulations to Joe for being named a Department of Defense SMART fellowship semifinalist
NOVEMBER
Jesús has been awarded an opportunity to participate as a SCIALOG Fellow for Energy Storage by the Research Corporation for Science Advancement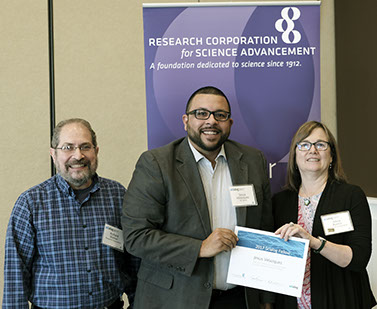 JULY
Congratulations to Joe for being named the 2017-2018 ITS-Davis Chevron Fellow
The Velázquez group has been granted beam-time at Stanford Synchrotron Radiation Lightsource (SSRL)
Congratulations to Maria for being named a Provost's Undergraduate Fellow
JUNE
Congratulations to Forrest for receiving a Chem 2 Series TA Award
Congratulations to Maria for receiving the Susan M. Kauzlarich Undergraduate Research Award
Congratulations to Joe for being named a Fred P. Corson / Dow Chemical Fellow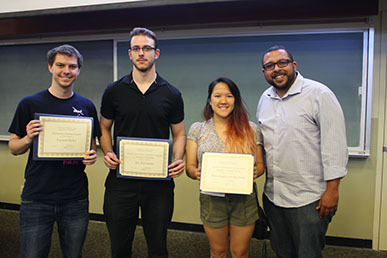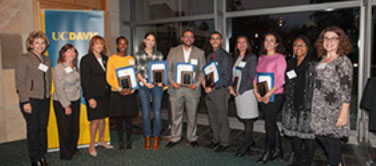 DECEMBER
Congratulations to Fatima for receiving a Chem 2 Series TA Award
Congratulations to Forrest for receiving a Chem 2 Series TA Award
AUGUST
Jesus has been inducted to UCD's CAMPOS Faculty Scholar Program